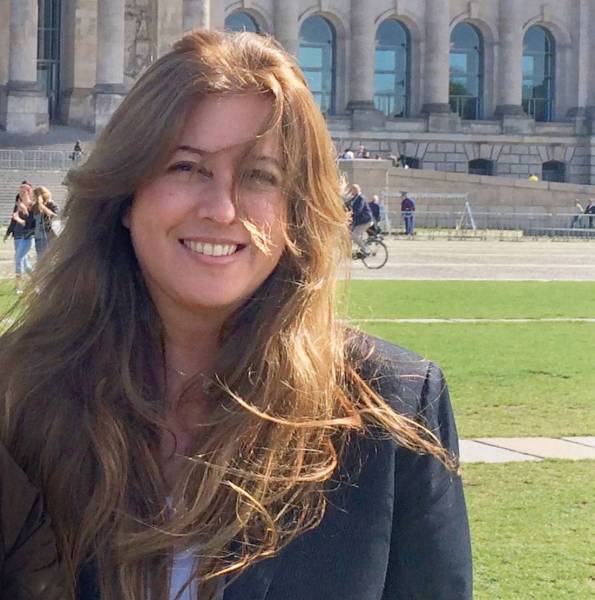 In the midst of Lebanon's revolution, which was ignited by major economic, financial, and political challenges, the Lebanese Oil and Gas Initiative-LOGI is constantly bombarded with one major question: Will the promising oil and gas sector in Lebanon save us from this unprecedented collapse? Will any gas discovery reverse the economic downfall that Lebanon is experiencing?
Our straight forward answer to this repeated query is : No, oil and gas will not save Lebanon from this economic and financial breakdown.
Lebanon's salvation lies solely within the layers of drastic anti-corruption and reform measures that need to be unfolded and implemented as soon as possible across all sectors and state institutions. So if the nascent oil and gas sector in Lebanon is not the magic wand that will transform Lebanon from a popper to a prince, what then, are the advantages, if any, to be reaped from developing this sector during these challenging times?
The decision to exploit natural resources is often times made with the general aim of supporting sustainable development. Lebanon is no exception to this rule. If we were to count the countries that have managed to turn their natural resources into sustainable development and avoid the resource curse altogether, we would not need to use more than the fingers of one hand. Norway, New Zealand, Chile, Malaysia, Thailand and Canada are good examples.
The rest of the countries, unfortunately, are jotted across the other end of the continuum. So what has allowed these few countries to succeed, while so many others have failed?
Decades of research and analysis have boiled down the answer to two simple words: good governance. Participation, transparency, accountability and rule of law (the basic pillars of good governance) are the variables that determine whether the natural resources of a country will turn into a blessing or a curse.
Roughly speaking a country that decides to exploit its resources has the following steps to plan for and execute: Contracts and awarding of licenses, production, revenue collection, revenue allocation, and sustainable development.
In 2018, Lebanon awarded its first 2 licenses to drill to a consortium made up of 3 International Oil Companies (Total, ENI, and Novatek). Search for oil and gas in its offshore will begin this year. It is not possible for anybody to determine how long it will take for Lebanon to move from the first step (awarding licenses) to the second step (production). A quick review of past experiences with other countries places a speculative time frame ranging from 3-5 years. Good governance practices need to be adopted along each and every step if Lebanon is to join the few countries that have managed to support sustainable development by exploiting their natural resources.
Current challenges
Developing a potentially lucrative oil and gas sector amidst a failed system plagued with corruption, nepotism, opacity, and mistrust is metaphorically resembles growing a blueberry tree on the banks of a poisoned river and expecting it to produce delicious nourishing berries.
The good news is that we have time to clean our "poisonous river". Currently Lebanon's Corruption Perception Index for 2019 is anchored at 138/180 for the 6th year in a raw, a clear indicator of our chronic corruption problem.
The revolution is providing the momentum to embark on implementing immediate measures that will allow the budding sector to flourish and transform our natural resources into sustainable development. While we acknowledge some good governance actions taken thus far by the government during the awarding of licenses stage (contract disclosure being a prominent one), the following imminent measures have to be adopted. Their implementation and impact will transcend the oil and gas sector to positively affect other sectors in Lebanon.
Transparency: What has fueled Lebanon's economic and financial downfall are income and wealth inequalities. During the exploration phase, right holders of licenses need to subcontract companies to obtain goods and services to execute exploration activities (casing, freight forwarding, fuel supply, helicopter services..etc). For the drilling that will occur in Block 4 between January and February 2020, 25 different goods and services sub-contracts should be awarded (some already have been). It is of the utmost importance that full and transparent disclosure of beneficial owners (direct and indirect owners) of these subcontracted companies occurs. Ensuring that no politically exposed people (PEPs) own the companies that are offering goods and services to the oil and gas sector in Lebanon is vital if the Lebanese are to have an equal opportunity of benefitting from such contracts.
This will surely help reduce the income and wealth inequality gap and pave the way for more sustainable forms of development.
Participation: Adopting a participatory approach in the oil and gas sector, especially amidst Lebanon's current crises, will serve to inject a much needed dose of trust that will vaccinate this sector against conflicts existing due to corruption and other ailments. A number of drat laws are currently being reviewed by parliamentary sub-committees (Onshore Petroleum Regulatory draft law, Establishment of the National Oil Company, Establishment of the Directorate for Petroleum Assets, Establishment of the Sovereign Wealth Fund). These sub-committee meetings should become public thus allowing citizens to participate in and observe the drafting of these vital laws. Amendment of article 34 of the parliamentary by-laws is required to allow these meetings to become public.
Accountability: Since 2010 Lebanon has been receiving revenues from sales of seismic data bundles to interested international oil companies. An amount of 43.03 Million USD has accumulated in an account at the central bank, held by the minister of energy and water and the director for oil installations.
Applying transparency through disclosure of detailed account movements and executing a full independent audit to the bank account will ensure that Lebanese citizens are well aware of how these indirect revenues are managed thus far. Moreover, people will be able to hold their government accountable for how it has handled the funds so far.
Rule of law: There are a number of laws relevant for ensuring good governance of the oil and gas sector that were ratified between 2017 and 2019, namely access to information law (number 28/2017) and Enhancing Transparency in the Petroleum Sector (number of 84/2018). Partial implementation of these laws have been the rule rather than the exception.
The immediate establishment of the National Commission for Anti-corruption is required to ensure the rule of law. The time for action is now! These concrete measures have to be adopted and implemented the soonest if potential advantages from our oil and gas sector are to be reaped in the future. Anything falling short of this will only help push Lebanon towards joining the ill-fortuned countries around the world undergoing the resource curse. Positive change is possible, but only when we break bad norms.
* Executive director of the The Lebanese Oil and Gas Initiative (LOGI)