Cyprus, Greece, Turkey, Dubai… a handful of owners are accepting to sell their properties abroad at high prices against partial or total payment in Lebanon.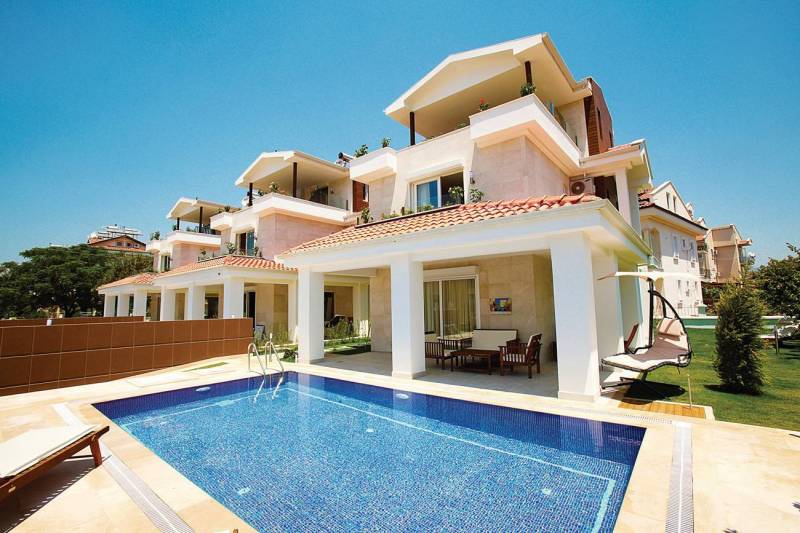 "Pay in Lebanon for Your Cypriot Apartment," "Buy in Athens, Pay in Lebanon," "Pay in Lebanon, Become an Owner in Turkey"… Advertising campaigns and aggressive social media ads have multiplied in recent weeks to promote offers by Lebanese real estate agents abroad. Real estate has been an attractive investment since banks started after October 17 to impose informal capital controls, a move that fueled growing fears of a "haircut" on bank deposits.
Offers to purchase goods outside Lebanon with full or partial payment on the spot soon began to generate a great deal of interest. With limited offers and very high demand, prices are soaring. "These possessions are sometimes 20% above market prices," affirms Pierre Francis, CEO of ISold real Estate, which is active in Greece and Cyprus. But due to the current situation, "those who have the means are willing to pay more."
Maya (her first name has been changed) is one of those who were pushed by the financial crisis to take the plunge. "I have been planning to invest in Greece for years, but I have never really sought it," she explains. "The fear of suddenly losing my savings pushed me to realize my project." Since then, she has visited a dozen apartments in Athens. "It's pretty crazy… Some Lebanese who thought of withdrawing their money from the banks before the restrictions were put in place are arriving at the airport with cash bags," she noted. "Since this isn't my case, I am looking for apartments already built or off plan, payable in Lebanon. I hope to find one to renovate, rent and resell with added value in a few years."
Like Maya, many Lebanese are in this situation. "We receive a dozen calls every day," said Robert Bitar, head of Pyramid Real Estate, representing the Cyprus-based IPC International group in Lebanon. But the real estate agent needs to refocus much of the calls. "Customers hope to have everything: High returns, full payment in Lebanon and in Lebanese pounds; but that is impossible," added Bitar, who affirmed that in the end he has signed only a dozen contracts with payments by bank check in Lebanon, in US dollars.
"In the past, the Lebanese who bought properties abroad did so primarily for security reasons, so that they could have a place outside the country," Francis explains.
These two markets in the region, which have direct or easy access to the European Union's Schengen area, were favored. But the order of priorities has changed, and "the goal is now to get your money out of Lebanon by all means," Robert Bitar pointed out. On the other hand, some markets in the region, when compared to real estate investments in Lebanon, offer attractive returns.
"The return on investment in Greece and Cyprus generally varies from 5% to 7%, with a lower country risk than in Lebanon," estimates Pierre Francis.
Sales explosion
Sales abroad, therefore, have multiplied in recent months. "On average, we're signing a contract per week," said Ramy Farès, head of Property & Plus, a Lebanese subsidiary of the Canadian international group The Momentum.
The real estate agent noted that in the first few weeks after the banking restrictions were imposed, he concluded up to several deals a day for properties in Cyprus and Greece, and even in Canada. The new economic context has also helped to put markets that were less attractive in the past, such as Turkey, back into the race.
With the launch of a full payment offer in Lebanon at the end of November, the real estate activities of the Nakhal tour operator in that country have been boosted. "Five properties were sold in one month, and customers travel there every week to visit the properties," explains CEO Elie Nakhal. "We offer a 3% guaranteed renewable rate of return over two years for owners who agree afterwards to entrust the rental to us," he said. The tour operator, which owns some 30 apartments and villas built in Fethiye in 2016, was able until now to sell only two of its properties.
The Dubai real estate market, which is now at a low level, also benefits from this frenzy. "Buy in Dubai for up to 10% return on investment," announces an ad on the social network, Facebook. "For many Lebanese, Dubai has been primarily a destination for work, but now, given the returns, some may consider investing in it," Francis said.
Several real estate agents making such offers in the emirate didn't wish to answer questions of Le Commerce du Levant.
Full or partial payment in Lebanon
Payment solutions in Lebanon, however, apply to only a small part of the offers available in these markets. "I can only do business with Lebanese owners or developers who have bank accounts in Lebanon," explains Ramy Farès. "They accept to be paid in their home country because they have obligations there: either significant expenses or a bank loan to repay." And even when a promoter agrees to be paid in Lebanon, this affects sometimes only part of his properties.
"After negotiation, some end up authorizing, for example, the sale of one unit out of 10 in this way," adds Robert Bitar. On the other hand, instead of receiving a full payment in Lebanon, some homeowners require that part of it be settled abroad, thus excluding potential customers who don't have accounts outside the country. "Each owner reassesses his proposal in real time, depending on the evolution in the financial situation in Lebanon," explains Robert Bitar.
As of February, Nakhal would apply more stringent conditions, by only accepting 75% of the payment by bank check and the rest in cash in US dollars.