The relationship between former Renault-Nissan chief and two powerful businessmen in the region are at the heart of a new investigation by Japanese prosecutors into allegations of "aggravated breach of trust". Le Commerce Du Levant reviews what we know.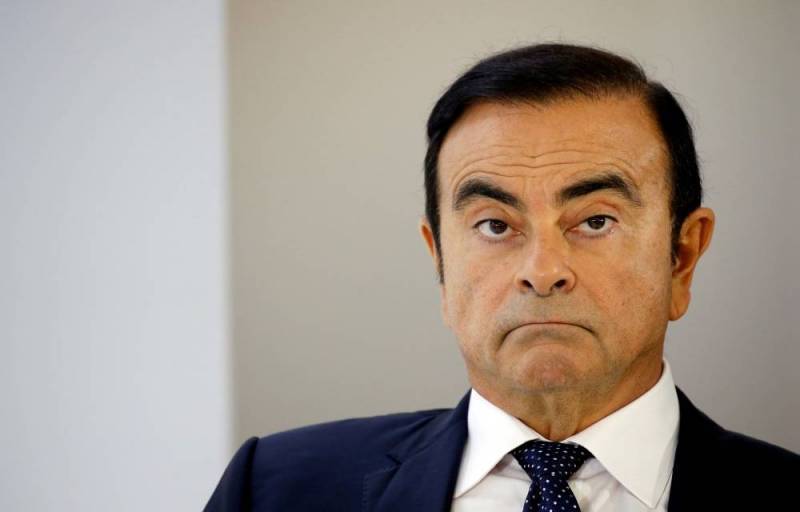 Japanese prosecutors have launched a new investigation against former Renault-Nissan CEO Carlos Ghosn into allegations of "aggravated breach of trust". At the heart of these new allegations is Ghosn's relationship with two powerful businessmen in the Gulf.
The Japanese prosecutor's office is examining alleged links between the former Renault-Nissan CEO and Suhail Bahwan, an Omani billionaire and head of the Suhail Bahwan Group, which owns Suhail Bahwan Automobile LLC (SBA), the Renault-Nissan dealership in Oman. Japanese prosecutors have requested the assistance of Omani authorities in the matter.

According to the Japanese prosecutor's office, between the end of 2015 and 2018 Renault-Nissan transferred $15 million to SBA, of which $5 million was allegedly used for Ghosn's personal benefit. These funds originated from the "CEO reserve", a fund earmarked for emergency payments that are not budgeted in advance and officially correspond to "performance related bonuses".
The French magazine L'Express claimed that Japanese investigators found an acknowledgment of debt at Ghosn's residence in Japan that he is in debt to Bahwan to the tune of $30 million.
An Omani oligarch
Bahwan, whose fortune is estimated at $3.1 billion by Forbes, is a powerful businessman and a household name in the small sultanate of Oman.
His company's website portrays him as a self-made man, and according to his official biography, he started his business with his brother, Saud, in 1965, selling fishing nets in Mutrah Souq, the port area in Muscat and economic heart of the capital.
"This is a romantic rewriting of history," says Marc Valeri, an Oman expert and associate professor at the University of Exeter in the UK. "It is due to their relationship with the Sultan of Oman, Qaboos Bin Said, at the head of the monarchy since 1970, that the Bahwan brothers have succeeded in becoming the exclusive agents for many international brands and have been awarded lucrative contracts with the public sector.
Bahwan did not hold any prominent political position, like other Omani oligarchs, but he built his relationship with the Sultan and other royal family members in an informal way."
The brothers' portfolio includes twenty or so brands, including Toshiba, Toyota, Ford, Daewoo and Pepsi Cola. Their connections have made them crucial partners for foreign investors who are not permitted to establish businesses in the sultanate without a local partner.
Car dealerships in particular have helped the Bahwan brothers build their empire because of the low level of investment required in this sector. In 2002, Suhail separated from his brother to facilitate succession. Saud kept the Toyota dealership while Suhail became the exclusive dealer for Renault and Nissan in Oman, launching SBA in 2014, which now has 3,000 employees.
Until the new accusations, Suhail Bahwan's reputation had never been questioned. "He is clearly one of the richest men in the country, but he is perceived as an honest man among the restricted circle of Omani oligarchs. He enjoys an image of a pious man in the monarchy for having launched a charity foundation that has a lot of visibility," says Valeri.
Bahwan has not yet commented on the case.
The Saudi scene
A second Arab billionaire has also been named in the other major charge that was leveled against Ghosn in late December 2018. The story strangely resembles that of SBA in Oman.
This time, the case involved Khaled al-Juffali, a member of the board at the Saudi Arabian Monetary Authority and vice chairman of EA Juffali and Brothers, one of Saudi Arabia's largest conglomerates. Between 2009 and 2012, his company allegedly received $14.7 million from the same infamous "CEO reserve".
The mustachioed billionaire is also chairman of Nissan Gulf, a joint venture established by Nissan in October 2008 to support its sales and marketing activities in Saudi Arabia, Abu Dhabi, Kuwait and Bahrain.
Khaled al-Juffali comes from a large and influential family in Saudi Arabia. "Juffali is an old family well established in Jeddah ; one of the first families to become really rich when the Saudi economy started growing on the basis of oil income in the 50s and 60s.. It has great connections in the Kingdom, but does not enjoy strong political influence," said Steffen Hertog, an associate professor at the London School of Economics.
Al-Juffali expanded the business empire his father, Ahmed, started in the 1940s. Similar to Bahwan, the al-Juffali family has connections to Saudi's ruling class that helped it secure distribution licenses for electric appliances and vehicles, which paved the way for them to build partnerships with major international brands, including Mercedes. The family business then diversified into other sectors, such as construction and insurance, and today holds large assets in Saudi Arabia and other Gulf countries.
The $14.7 million amount paid to Nissan Gulf raised the suspicion of Japanese prosecutors because it roughly corresponds to losses incurred by Ghosn during the 2008 financial crisis, which caused the dollar to fall sharply against the yen. Ghosn's salary was denominated in yen, and at the time, he made currency derivative transactions to protect himself in case the yen was devalued. However, the opposite happened.
Al-Juffali then came to Ghosn's rescue by securing a credit guarantee to cover Ghosn's personal losses. Japanese prosecutors suspect Ghosn used his famous "reserve fund" to return the favor.
Ghosn and al-Juffali have been friends since the 1990s, and both have strong ties to Lebanon, where al-Juffali lived with his family for a few years. Ghosn attended Notre-Dame de Jamhour, a prestigious Jesuit high school, while al-Jaffali attended Brummana High School, another preferred institution of Beirut's elite. In 2012, al-Jaffali's older brother, Walid, married Loujain Adada, a Lebanese TV starlette and fashion model, further reinforcing the family's connection to Lebanon, according to a profile published in L'Express - L'Expansion.
Al-Jaffali has come to Ghosn's defense. "The $ 14.7 million in Nissan payments over four years were intended to support and promote Nissan's business strategy in Saudi Arabia, including the reimbursement of business expenses," the management of Khaled Juffali Co. said in a statement.
This is the same argument adopted by Ghosn's lawyers who claim this sum was related to Khaled al-Juffali's lobbying work with the government and the royal family to allow the construction of a Nissan factory. The sum, they also said, was supposed to be remunerated to al-Juffali for his role as intermediary in a dispute between the Japanese manufacturer and its distributor in Saudi Arabia, Alhamrani United Company.
Three other cases
In addition to these two cases, Ghosn is facing two other charges for failing to declare a portion of the income he earned between 2012 and 2018 in Nissan documents submitted to stock market authorities.
A preliminary investigation was also opened in France in early March in connection to Ghosn's wedding party in the Palace of Versailles in 2016. The former CEO continues to profess his innocence and believes he is a victim of a "conspiracy" led by Nissan to undermine his project for rapprochement with Renault.
The article was originally published in French