There are currently 537 apartments for sale by developers in downtown Beirut, according to a recently released study by Ramco Real Estate Advisors. The apartments represent a total value of $1.3 billion, not accounting for price negotiations.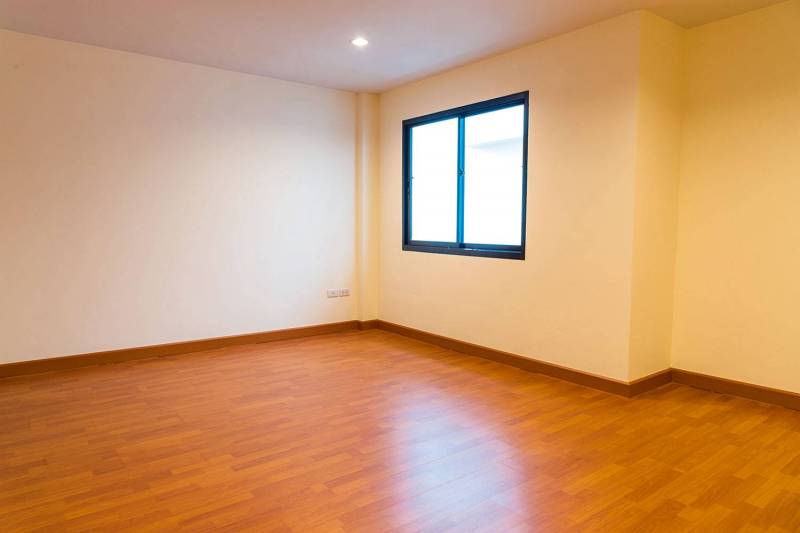 The number of unsold apartments, both completed and under construction, has been growing steadily in recent years amid a decline in demand by locals, expatriated Lebanese and foreign investors. Like most Beirut neighborhoods, the glut of unsold apartments in the city center is a symptom of the country's real estate crisis.
Real estate developers are struggling to sell both pre and post-construction apartments. Out of 43 buildings under construction or completed in the past 10 years, 27 (62.7 percent) still have unsold units. Some of these apartments have been on the market for several years and have been listed by several real estate agencies. Still, neither the owners nor the brokers have been able to sell them.

Many of the unsold apartments have not been well maintained while sitting on the market and are losing value compared to units completed more recently. The average size of the unsold apartments in downtown is 295 square meters, but larger units, between 500 and 800 square meters, are disproportionately represented. At the same time, smaller units, between 100 and 200 square meters, are also included in the trend. Even apartments of 200 square meters offered for less than $1 million are not selling anymore.
Despite intensive marketing campaigns, it is almost impossible now for developers to sell all of their units before construction work ends on a property.
There are several reasons why the downtown real estate market is struggling, including projects being in undesirable locations, units that are not the size buyers are looking for and inconsistent prices. In addition, Lebanon's economic crisis is discouraging potential buyers.
The unsold units represent 158,705 square meters of residential surface area out of a total of 689,443 square meters in downtown. That means 77 percent of residential space in downtown is sold.
The total market value of the unsold units is approximately $1.31 billion without taking into account price negotiation margins, which range from 10 to 30 percent. There are 27 buildings with unsold units. Six of these buildings have more than $100 million worth of apartments for sale.
The oversupply of unsold units will inevitably lead to an erosion of the units' market value. Yet, some developers still insist on setting starting prices at over $7,000 per square meter. This strategy clearly places them on the fringe of the market, and the most recent sales were in the range of $5,000 to $5,500 per square meter on the first floor.
Developers are also now competing with the resale market where prices are often reduced. Some investors who bought their property many years ago are desperate to find a buyer. Some apartments are now selling for between $4,000 and $4,500 per square meter.
This pricing chaos favors potential buyers who now have a wide range of choices in the majority of Downtown buildings.
The only good news for developers is that a growing number of projects have been put on hold, including Venus Towers, Beb Beirut and Beirut Square. The freeze on these projects is discouraging potential investors from buying unfinished units. Instead, they are more likely to turn to units that have already been completed and are still unsold.
This article was originally published in French