While most sports organizations around the world were forced to take a time out because of the Covid-19, the epidemic in Lebanon has not changed much. Plagued by politics and crip-pled by the economic crisis, the sport industry was already in agony.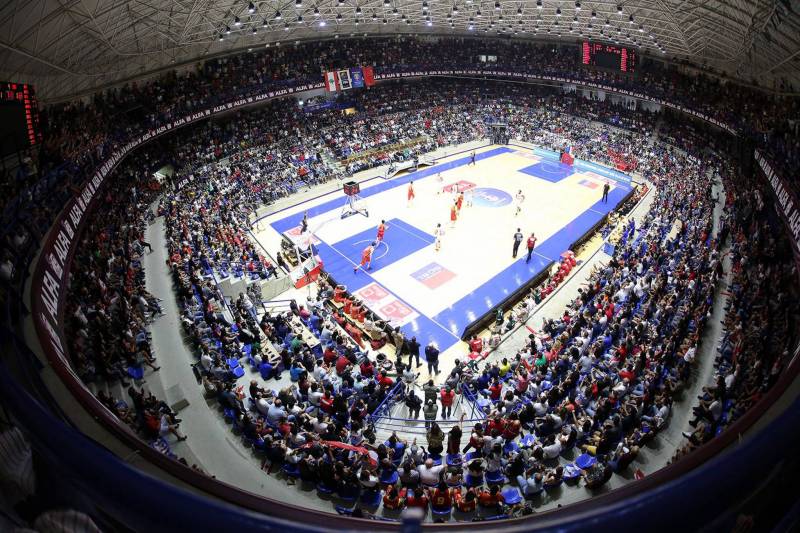 Euro 2020, World Athletics Championships, the NBA, the Roland-Garros tournament… most international and national sports events have been postponed due to the coronavirus pandemic. Lebanon is no exception. Minister of Youth and Sports Varti Ohanian announced on March 6 the cessation of all sports activities.

But sports in Lebanon did not wait for Covid-19 to be on a sick leave. The national championships had already been suspended for several months.
The football and basketball championships - Lebanon's two most popular sports - were post-poned indefinitely last fall, a few weeks after the popular protests started. No other sporting event has taken place since, depriving thousands of people of their revenues. According to the communication manager of the ministry of youth and sports, Hassan Sharara, more than 15,000 people – players, referees, coaches, medical teams, club administrators, federation employees – make a living directly or indirectly from sports. More than half of them have jobs related to foot-ball, basketball and volleyball.
Officially, the various championships were suspended at the start of the protest movement. The blocking of roads by protestors was claimed to be the reason. When road traffic was back to normal, the impossibility of calling on security forces to secure the stadiums was blamed this time for the continued suspension. Then came coronavirus.
But "make no mistake, the economic situation is the main cause of paralysis of Lebanon's sports," said Assaad Saccal, president of al-Nejmeh football club.
In fact, the few sponsors and contributors who ensured sports survival have disappeared. The Lebanese Basketball Federation (LBF), for example, lost its two main sponsors this year: A Lebanese bank and the mobile phone operator Alfa which both terminated their contracts with the LBF. The situation is also dramatic for the clubs.
"Sports clubs in general have three potential sources of revenue: Ticket sales at stadiums, TV re-broadcasting rights and sponsors," said Danyel Reiche, associate professor at the American University of Beirut. In major European clubs, for example, sponsorship's share varies between 25% and 50% of the total budget. In some countries, particularly in the Gulf, "clubs are also funded by the state, which in turn closely monitors how the clubs are run and how the money is spent," Sharara said.
In Lebanon, clubs are non-profit associations dependent on a few generous contributors who have become rare. In football, where competitions are often played behind closed doors due to frequent brawls between fans, ticket sales and match rebroadcasting account for less than 2% of the club's budgets. Sponsors and personal contributions from club leaders cover the remaining 98%.
As for public aid, it is too little. While the Ministry of Youth and Sports has seen its budget cut by 37.2% this year, under a government austerity policy, "we had to fight to maintain a sum of LL4.25 billion (about $2.8 million) for the sports federations and associations," said Simon Abi Ramia, head of the Youth and Sports Parliamentary Committee. The allocation of this amount was affected by confessional and political considerations, which plague Lebanese sports.
When Politics Plague Sports
Posts in the various federations are divided among confessional communities, and members are elected most of the time according to their political allegiances. Political interference in the decisions of sports authorities has, moreover, led Lebanon to be repeatedly excluded from interna-tional competitions, such as basketball's 2013 Asian championship and the 2014 world championship.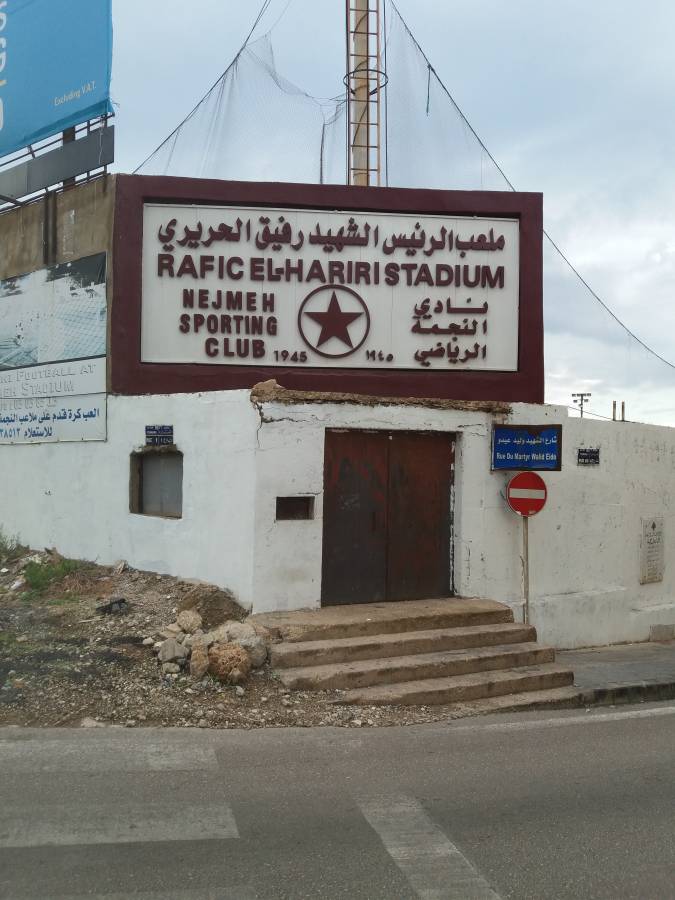 The practice is just as spread at club level. While many clubs were originally founded as commu-nity-based groups, their takeover by political parties has boosted this practice and made it more widespread. Recovery would have been easier, but the clubs' confessional character discourages major brands. "A few years ago, Coca-Cola wanted to fund a single Lebanese football club; it ended up sponsoring three teams (a Sunni, a Shiite and a Christian) to avoid being seen as favoring one confessional community over another," Danyel Reiche said.
In the absence of traditional sponsors, most clubs throw themselves into the arms of the politi-cians, who see it as "a means for improving and strengthening their image, whether inside their confessional community or vis-à-vis other communities," said Axel Maugendre, PhD student and author of a research paper on the ethnography of Lebanese football clubs. "Signs of sectarian or political affiliation are visible in all stadiums or in their surroundings, without any exception," said Maugendre. This is the case in men's football, and also in basketball.
In these circles, political money is not displayed as such. Funding is usually done through politi-cians, who invest as individuals, or through private companies close to them. "In many cases, sponsors are not partners who believe in a sports project, but companies which support a club brandishing the colors of a certain party," said Akram Halabi, president of the Basketball Federation.
"Sometimes, people who have political aspirations invest in sports to gain some fame and build a popular base for the next parliamentary elections," said Tamim Sleiman, president of al-Ahed football club.
Subject to a political agenda, these "investors" typically adopt a short-term approach. To get im-mediate results, they are willing to pay a high price to bring in the best players. "This tends to cause an inflation of player wages, which is not justified in relation to their skills, and which then puts considerable pressure on the finances of the clubs," Saccal said.
However, this financing is, by nature, volatile. "Often, after a few months, these contributors withdraw and abandon the club in a crisis situation," he added.
An Opportunity to Build a Healthy Sector
Halabi, the Basketball Federation's president, regretted that the sector did not benefit from the political money which at its peak between 1995 and 2005 helped create a craze for national sport, "to put in place a sustainable development strategy". Today, he wants to see the current crisis as "an opportunity to build a healthy sports industry on solid foundations."
For researcher Maugendre, clubs should begin by "working on their brand image, and making more marketing efforts" to broaden their base of supporters, in the hope of attracting new spon-sors and increasing the value of TV rebroadcasting rights.
The government considered at some point exempting incomes invested in sports from income tax, as proposed by former Sports and Youth Minister Mohammad Fneich. Such a measure "may be, in theory, a good idea to attract funds and ensure financial stability for the clubs. The risk is that it will be used as a means for tax evasion, without really benefiting the sector," Reiche said.
In a country like Lebanon, the stakes are not negligible, and sports can be, as elsewhere, a factor of national and social cohesion. "While it could help reduce the cleavages between the different confessional communities, Lebanese sports is only dividing the population," the researcher said.
Hoops, a Counter Example
"Hoops is the only one of ten basketball clubs competing in the first division with no political or confessional affiliation," said Akram Halabi, president of the Basketball Federation. Unsur-prisingly, it is also the poorest club in the championship. "Our budget accounts for 10-15% of that of a large club," said its founder, former player Jassem Kanso. That did not prevent the club from achieving interesting results: It finished the 2018-2019 season in sixth position and ranked fifth before the suspension (of the championship) this year. Its recipe for success? It was a long-term work to establish academies that allow the club to find promising players be-fore lifting them into the first league. Since the club's inception in 2001, "our main objective has been to train and promote young talent. Little by little, this has allowed us to attract spon-sors who believe in our project and want to support the development of sports in Lebanon, away from confessionalism and politics." To diversify its revenue sources, Hoops also invested in basketball courts and gym rentals, which provide stable revenues.