Faced with a slowdown in his traditional business, luxury caterer Nicolas Audi is looking to diversify. So far, he has taken over the restaurant at the Sofitel Le Gabriel hotel and is carving out a new niche with catering for schools.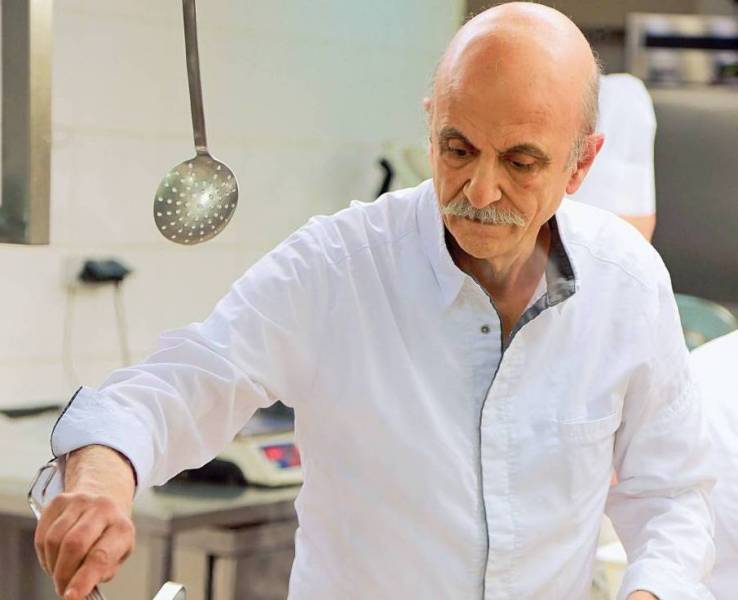 Nicolas Audi is not a man who puts all of his eggs in one basket. A self-taught chef, he founded Nicolas Audi Cuisine in 2008 and steadily molded it into one of the top five catering companies in the country.
But recently, he came to a realization: his core business was too seasonal to be the only bread and butter of his company. Weddings and social functions, which gave his business its reputation, mostly take place between April and September while the rest of the year is considered the "off season", according to his son Bechara Audi, the company's business director.

"Until recently, we had used that time mainly to develop new menus. But after the slump, it seemed prudent to start thinking about diversifying," adds Karim Audi, another son who has taken over the management side of the business along with Bechara and their sister Nayla, while Nicolas continues to oversee the kitchen.
A change in mentality
Nicolas Audi Cuisine turned over $7 million, employed 100 people and delivered 2,200 catering services in 2018, a 14% increase from the previous year. With numbers like that, the business is doing well.
But the company's margins were declining. "The average order value has dropped by about 25 percent in 10 years in a context of greater competition," says Karim, who studied at the Glion Institute in Switzerland.
The current rate for reception catering is capped at about $120 per person, which includes fees for waiters, furniture rental, etc. "2019 does not look any better. On the contrary…," he adds.
While this slump in prices may reflect an erosion of consumer purchasing power, it is also a sign of changing attitudes. "In the past, the menu choice was a paramount: success was based on it.Today, it is more of a package: families want entertainment so that the guests leave with unforgettable memories. Inevitably, they end up spending less on gastronomy and table service," says Bechara.
To cope with this shift, the management team sought to strengthen its core business while also exploring new avenues for growth. The strategy is starting to bear fruit. Nicolas Audi Cuisine was recently selected to manage all catering services at the Sofitel Le Gabriel hotel (Accor group).
Renovated in 2015, the 73-room hotel can accommodate up to 110 guests in its restaurant, La Verrière, including 35 on the terrace. "The teams remained in place," says Nayla, who is responsible for culinary creations, including pastries, alongside her father. "They even have been reinforced."
A new paradigm
For Nicolas Audi, this new contract boosts his policy of managing restaurants as a subcontractor. His group already operates two restaurants: one at the Ixsir winery in Batroun that has 80 indoor and 200 outdoor seats and another at the Zaitunay Bay Yacht Club in Beirut with 100 indoor and 80 outdoor seats.
"This kind of partnership is very common for hotel groups with some institutions going as far as outsourcing their catering services. Sofitel often collaborates with renowned chefs, such as Christian Constant at its Sofitel Paris Arc de Triomphe," says Christine Hakimeh, deputy director of the Le Gabriel. Hakimeh declined to reveal the value of the contract signed with Nicolas Audi Cuisine, but says the hotel and the chef have ambitious plans.
"Our goal is to at least double the number of visitors to our restaurant areas, whether it's for the restaurant service or private receptions," she adds.

Nicolas Audi Cuisine hopes to be able to bring in more B to C events and receptions to the hotel, known for its business customers. "We can organize small events for around a hundred people for a quite affordable price [of] between $70 and $85," says Bechara.
For the launch of this new partnership in April, Le Gabriel and Nicolas Audi are working on a new menu. "The menu will be more affordable and more bistro focused as we aim to retain regular customers, hence the emphasis on the dish of the day," says Christine Hakimeh, executive assistant manager of hôtel Le Gabriel.
But she stresses that there is no question of revolutionizing the trademark of this international group: French and international cuisine will remain dominant. "Nicolas Audi, however, will add some Lebanese dishes," she adds.
The partnership between the two institutions does not end at the restaurant. Nicolas Audi will also open a pastry shop in the lobby of the Le Gabriel. "It will be a sales booth for hotel guests as well as locals who will be able to buy directly [and] even order as delivery," Nayla Audi says. This is a big test for the deluxe caterer, which has been planning to open a boutique in Beirut for several years.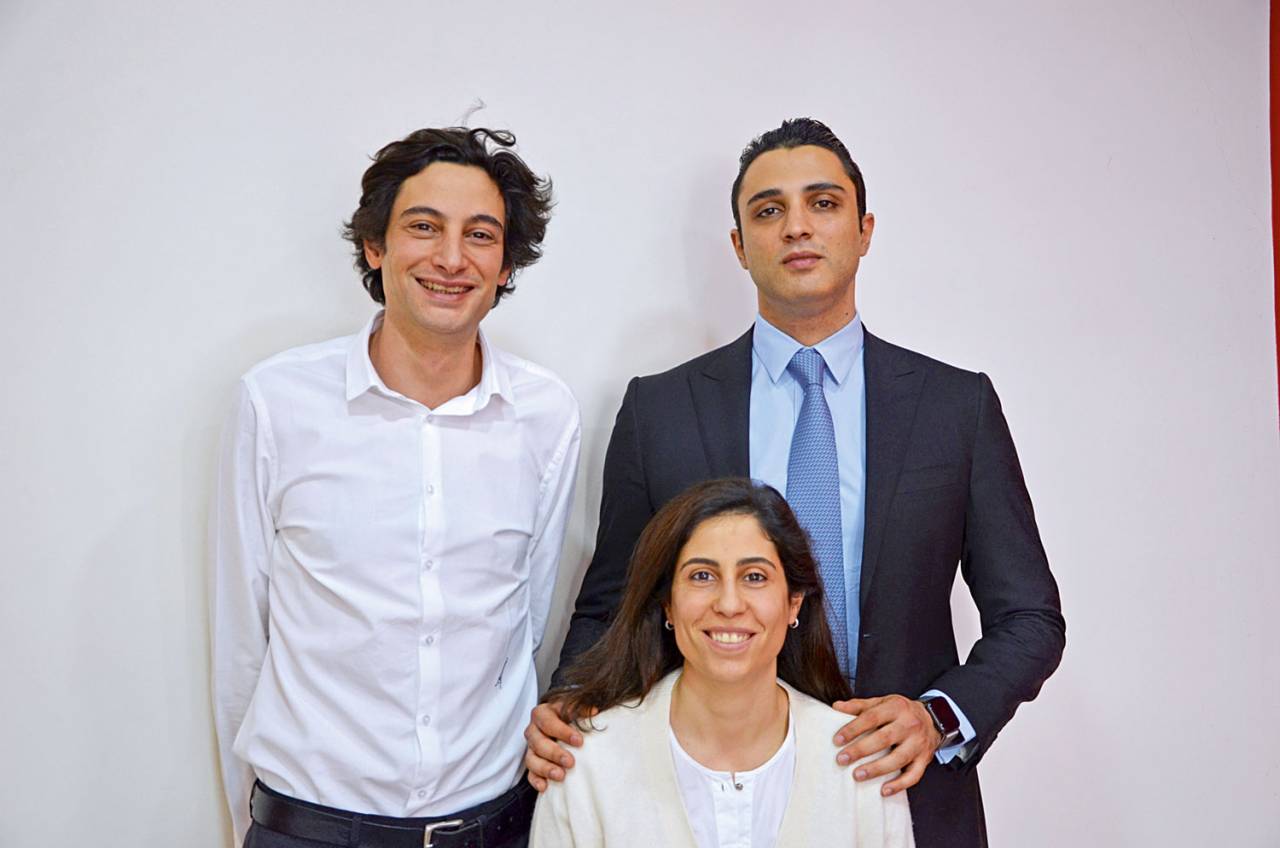 A school experience to be replicated
In addition to the hotel deal, Nicolas Audi Cuisine has been carving out a new, under-exploited niche with promising potential: school catering. Since the beginning of the school year the company has been operating the elementary students' canteen at Notre-Dame de Jamhour school, serving approximately 400 meals per day at 8,000 LL ($5.29) a meal.
"School catering in Lebanon is a niche which was previously occupied by snacks or fast-food. At Nicolas Audi, we offer whole and fresh meals rather than simple snacks," Bechara explains.
To prepare the meals, the company uses the central kitchen in Rabieh in addition to a satellite kitchen in Jamhour staffed by five employees. "Margins are lower than in our traditional business, which means we have to seek volume," adds Karim, who is planning to create an autonomous brand or entity to better develop the business.
Nicolas Audi would like to replicate this experience by taking charge of the catering services in banks or hospitals. "It is a changing world," Bechara concedes, "but our philosophy remains the same: freshness and quality with the fewest processed foods possible."
Ultimately, Nicolas Audi hopes for the new corporate part of its business to make up about a quarter of its revenue.
The article was originally published in French