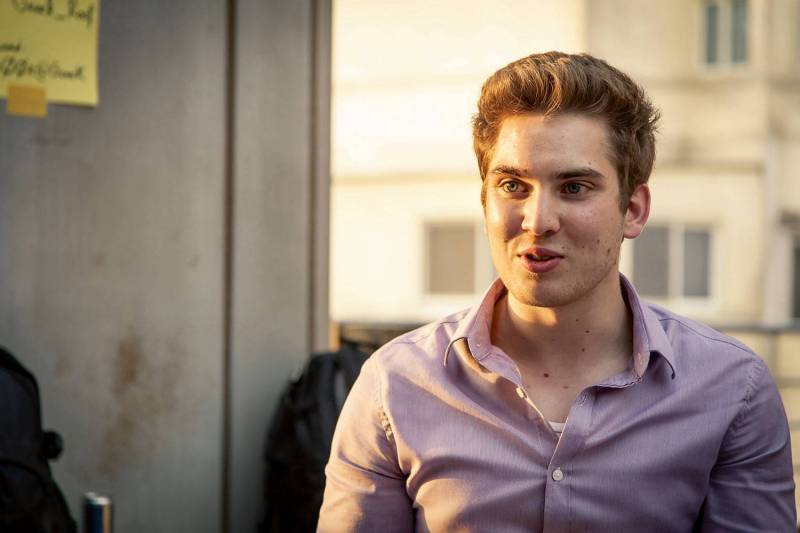 The founder of Zoomaal and GivingLoop, Abdallah Absi, has recently swapped entrepreneurship for a job at LinkedIn, in San Francisco. After spending eight years creating crowdfunding platforms, Absi has now been entrusted to further develop the premium version of the professional social network.
Despite being only 27 years old, the young Lebanese knew how to successfully capitalize on his experience. "Because he is used to managing several aspects at the same time, an entrepreneur has a holistic understanding of the business. This is particularly useful for a generalist position such as Product Manager," said the Absi who taught himself about business at the age 14 and founded his first start-up when he was still at university.
Student and entrepreneur

In 2010, while still studying computer science at AUB, Abdallah Absi created Rifflex, a web browser extension.
Two years later, he decided to put his studies on hold to focus on new projects. He joined the Middle East Venture Partners investment fund (MEVP) and meanwhile developed Zoomal, a crowdfunding platform to support creative projects in the Arab region.
"I returned to university for a while, but things were moving fast. It became too complicated to simultaneously manage my studies and the start-up," he says.
In 2013, he dropped out of university for good to focus on Zoomaal. The platform offers entrepreneurs innovative ways to promote their projects online, and raise funds from Internet users around the world, in exchange for a 5% commission, paid only if the project reaches its funding goal.
Zoomaal was an immediate success. "We managed to raise more than $ 1 million, including $ 600,000 from investment funds like MEVP, Wamda (UAE), N2V (Saudi Arabia), Sawari Ventures (Egypt), Hivos (Netherlands) and Cairo Angels (Egypt)."
The start-up is now profitable, receiving around 500 requests for funding every month. "Zoomaal is part of an essential infrastructure for the development of creativity in the region, without which many projects wouldn't have been achieved," says its founder.
A second crowdfunding start-up
In February 2018, Abdallah Absi felt he was "repeating himself". He left his executive position at Zoomal and moved to San Francisco where he co-founded another crowdfunding platform, Givingloop, this second business was aimed at associations, NGOs and social enterprises. "Associations spend too much time looking for funds at the expense of their activities" says Abdallah Absi. Givingloop's goal is to give them more financial stability by allowing users to contribute to associations of their choice in the form of monthly donations, in exchange for full transparency about how these funds are spent through monthly reports. Givingloop finances itself by collecting 5% of the value of the donations.
The start-up, which is now profitable, raises about $400,000 a year in donations for a dozen associations. "This is the social vision perpetuated by GivingLoop and Zoomal which I am proudest of," Absi says. For him, his work with Zoomal and Givingloop does not clash with his choice to join LinkedIn. "I place a lot of importance on the impact an individual can have in the workplace, regardless of the structure in which he or she works. The potential of LinkedIn, because it represents an economic opportunity for its many users, is immense from this point of view," he says.
But Abdallah Absi has not given up on entrepreneurship. "I have become much more careful in my vision of entrepreneurship: the goal is not to create at all costs, but to know where we can be relevant," he says.
This article was originally published in French.