The former chairman of the Renault-Nissan-Mitsubishi Alliance does not face any legal risks in Lebanon. Even an international arrest warrant issued by Japan via Interpol is unlikely to be successful.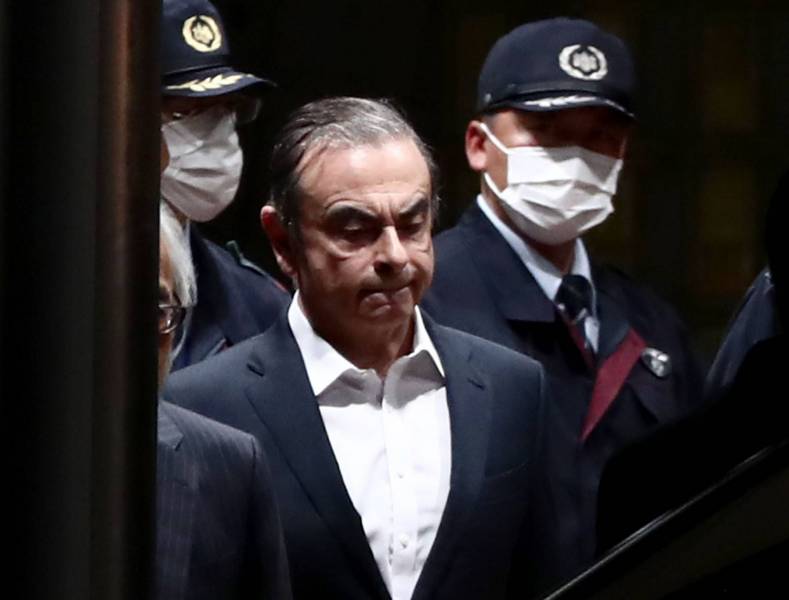 Is Carlos Ghosn's extradition from Lebanon possible?
For Rizk Zogheib, lawyer and lecturer at the Faculty of Law in Saint Joseph University in Beirut, the answer is categorical; "Lebanon does not extradite its own citizens." Nevertheless, in 2019 Lebanon accepted the extradition of Ali Salameh, who holds both Lebanese and American nationalities, according to Arab News. Salameh was accused by the American justice system of having kidnapped his 4-year-old son and fleeing to Lebanon with him to deprive his ex-wife of custody. According to caretaker Minister of Justice, Albert Serhan, this case was justified by the fact that: "Salameh held dual nationality, Lebanese and American, while Carlos Ghosn is not Japanese". Lebanon's position is further reinforced by the lack of an extradition treaty between Lebanon and Japan, or even of a bilateral judicial agreement. "As long as he remains in Lebanon, Carlos Ghosn does not face any risk," argues Pierre d´Azémar de Fabrègues, lawyer at the Paris bar, who specialises in business and taxation laws.
Can he travel outside Lebanon?
"Carlos Ghosn can travel to any country that does not have a judicial agreement with Japan," said Pierre d´Azémar de Fabrègues. At a minimum, he can travel without fear into countries of which he is a national: Brazil and France, noting that France's minister of economy had stressed that Paris systematically refuses to extradite its citizens. "If he goes to France, the French judiciary could decide to interview him as part of the ongoing investigation in France ... He does not risk pre-trial detention as was the case in Japan, but he could be held under house arrest to prevent his flight abroad," explains Pierre d'Azémar de Fabrègues. What will happen to the trial in Japan? Carlos Ghosn's trial was scheduled to take place in March or April 2020. There were rumors, however, about a possible postponement of at least a year. These delays were among the main reasons that drove the former Nissan boss to flee the country, according to some of his relatives quoted in the press. Furthermore, the Japanese justice system does not allow a defendant to be tried in absentia; therefore Ghosn's flight will result in the suspension of legal procedures. "In France, the investigation can continue and the trial can take place even in the absence of the 'accused' because the European Convention on Human Rights allows him to be represented by his lawyer, unless the judge requires his presence", added Pierre d´Azémar de Fabrègues.
Could Ghosn stand trial in Lebanon?
The Lebanese judiciary is unlikely to take up the Ghosn case. "If Japan requests the extradition of Carlos Ghosn, the attorney general at the Court of Cassation will have to decide whether the Lebanese courts have jurisdiction. This is delicate since Carlos Ghosn is considered a former CEO of a foreign company whose head office is not in Lebanon," explains Rizk Zogheib. "Everything depends on the offense or the crime," another judicial source commented. "In the case of an extradition request, the Lebanese justice system requests the dossier and decides whether to prosecute with regard to the crime or the offense. If extradition is requested on the grounds, for example, of tax evasion in Japan, I doubt that Carlos Ghosn would stand trial in Lebanon. On the other hand, if it is a case of breach of trust, an offense punishable in both Japan and Lebanon, a Lebanese court could do it," the source said.
Could Carlos Ghosn have his foreign assets seized?
As soon as he was known to be on the run, the courts in Tokyo seized the sum of 1.5 billion yen (about $ 14 million) that Carlos Ghosn had deposited when he was released on bail in April 2019. But his assets and properties abroad are protected. "Seizures of foreign assets before trial is extremely rare," said Pierre d'Azémar de Fabrègues. "After trial, this [seizure] is possible, but within the framework of bilateral conventions", which do not exist between Lebanon and Japan or between Japan and France.
What means could Japan use to pursue Ghosn?
Lebanon has just received an Interpol "Red Notice" from Japan asking for its help in locating Carlos Ghosn. "Each member country decides what legal value it gives to a Red Notice and the authority of their law enforcement officers to make arrests" according to the Interpol website. "It is the normal procedure concerning a fugitive, but Lebanon is not bound and is not in the habit of responding positively," reiterates Rizk Zogheib. "If the Red Notice had been served prior to Carlos Ghosn's arrival in Beirut, he could have been arrested. Now he will only be summoned to be interviewed!", added another source. To date, Beirut has not received an international arrest warrant, which is in any case only applicable only in countries that Japan has judicial bilateral conventions with (therefore not Lebanon).
Have there been similar cases?
There are several cases that have elements similar to that of Carlos Ghosn's. The closest is that of Japanese citizen Kozo Okamoto, one of the perpetrators of the 1972 attack on Israel's Ben-Gurion International Airport, known as the "Lod Airport Massacre" that killed 26 people. Beirut has always refused to extradite Kozo Okamoto, who lives in a Palestinian refugee camp, and who obtained political asylum in Lebanon in 2000.
Can Ghosn become a minister in Lebanon and would he then receive immunity?
"Legally, nothing prevents him from being appointed a minister," says Rizk Zogheib. "During his tenure, he would hold a diplomatic passport which grants him complete immunity." Such diplomatic protection notably allows those who benefit from it to escape legal action abroad, both concerning their private and public affairs.