After several months of interruption, some banks are to resume the issuing of subsidized housing loans; however, new conditions imposed by the Central Bank seem unappealing to both banks and would-be homebuyers.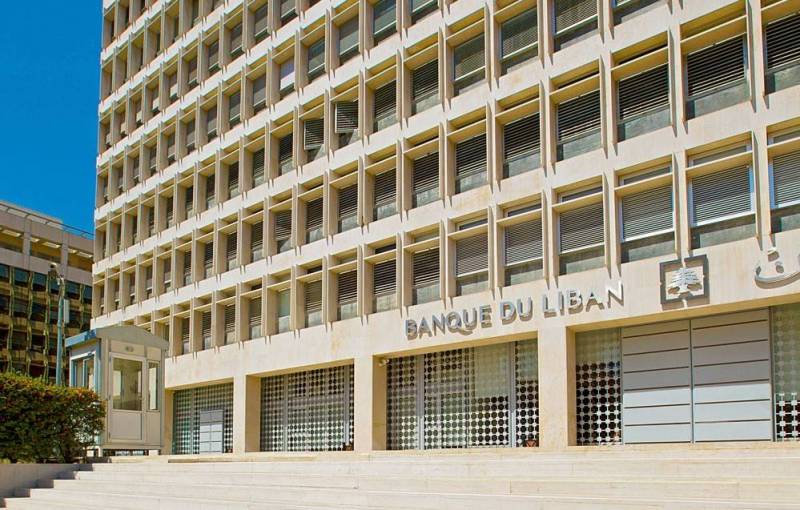 In late January, the Central Bank (BDL) launched a new "stimulus package" worth just over $1 billion, the eighth such package since 2012. Against a backdrop of persistent low economic growth and high interest rates, such packages aim to support certain sectors of the economy through subsidized loans granted through local banks, with the real-estate sector usually the main beneficiary. By allocating nearly half of each year's package to housing loans, BDL has shored up demand and prevented a collapse in prices.

This process, however, was interrupted in the end of 2017 when an increase in public sector wages drove the demand for housing loans through the roof, with the loans allocated for the whole of 2018 evaporating within just three months. Without the benefit of low interest loans, the real-estate sector has since suffered a major slump: sales, in terms of value, fell by 18.4% within one year, while cement deliveries and the issuance of building permits fell by 8.7% and 23.1% respectively.
This may explain why both real-estate developers and their bankers have been eagerly awaiting the new package. For the Central Bank, this is a purely financial and economic matter. The role of a central bank "is not to facilitate access to housing," says Nassib Ghobril, Director of the Research Department at Byblos Bank. "This should be the responsibility of the government, which is required to implement a housing policy" explains Wael Hamdan, Director of the Financing Unit at BDL.

These subsidized loans aim first and foremost to meet an economic need by supporting a sector that has become one of the only drivers of growth in the economy; as well as a financial need, by avoiding a real-estate crash that would likely destabilize banks that have a high degree of exposure to the real-estate sector.
But, unlike during the years 2012-2017, monetary authorities now have to deal with a new situation: inflation, which increased to 6.07% in 2018, in addition to a slowdown in capital inflows that has placed additional strain on foreign currency reserves. In an attempt to navigate these different constraints, the BDL has relaunched subsidized housing loans, but under new conditions.
A smaller package and higher rates
To avoid inflationary pressures similar to those that emerged in 2018, about half of the new stimulus package consists of dollar-denominated loans targeting various classes of borrowers, including housing loans for expatriates.
As for loans denominated in Lebanese Pounds (totaling 865 billion LBP, or $576 million), 790 billion LBP have been allocated to housing loans, an amount which is in fact slightly higher than that announced in the stimulus package for 2018. But this amount exists on paper only, since last year's funds had been fully utilized by as early as March 2018, with banks then effectively tapping into the 2019 package in later months.
As a result, of the LBP 790 billion announced for 2019, only 300 billion, or $200 million, will be left for new subsidized loans this year.
The stimulus package in numbers:
According to the intermediate Circular 511, issued on January 30,
The subsidized loans for 2019 totaling US$ 1.076 billion are distributed as follows: LBP 856 billion and $500 million.
LBP 790 billion allocated for housing loans
LBP 45 billion for education loans (compared to 22 billion in 2018)
LBP 25 billion for microloans (compared to 30 billion in 2018)
LBP 5 billion for loans guarantees through Kafalat (compared to 8 billion in 2018)
US$ 500 million allocated to green projects, electricity production from renewable resources, education loans, the financing of cultural projects (films, documentaries, theater plays) and housing loans for expatriates.

Read more : Can Lebanon avoid a debt restructuring?
"Such an amount is not enough to meet demand" Rony Lahoud, Director General of the Public Corporation for Housing (PCH) said, especially since the repercussions of the new wage hike in the public sector "continue to be felt in 2019," according to Banque de l'Habitat CEO, Joseph Sassine. "This salary hike has allowed many public servants to become eligible for housing loans and demand was not met completely in 2018," he said.
Seeking to increase the number of potential beneficiaries, the loan ceiling has been lowered. While the ceiling for loans granted through the PHC remained at LBP 270 million ($180,000), the ceiling for loans granted by other banks has decreased from LBP 1.2 billion ($800,000) to LBP 450 million ($300,000) for loans in Lebanese Pounds, and $600,000 for loans in dollars granted to Lebanese expatriates. For Rony Lahoud, such measures should have been taken a long time ago. "Those who can afford to acquire a house at $800,000 should not need to be subsidized," he explained. For his part, Wael Hamdan defended the BDL's policy, stressing that "the majority of loans granted in 2018 did not exceed LBP 300 million".
However, the increase in interest rates compared to last year would result in a decrease in demand from low-income households.
Read more : Commercial rents on Hamra Street fall 10 to 15%
According to Circular 511 issued on January 30, the Central Bank will bear a rate of between 4.56% and 5% depending on the nature of the loan, while the interest rate offered to clients by the PHC, or by virtue of protocols signed between the banks and certain public institutions, will be 5.5%, compared to 3.75% and 2.628% respectively in 2018.
As for other housing loans granted by banks, the interest rate is set at 5.94% compared to 4.75% last year.
This hike reflects an increase in market interest rates for loans in Lebanese Pounds to 9.10% on average and 8.07% for loans in dollars, against 8.29% and 7.9% respectively in 2018.
"Interest rates for housing loans remain below [the] market average, but they are still high, which may deter potential buyers," said Rony Lahoud.
Banks face unappealing conditions
Though these new conditions may seem less attractive to clients, they are far more unappealing to banks, and many of them may choose not to participate in the housing plan. When contacted by Le Commerce du Levant, many banks did not wish to comment at this stage.
"We are not yet able to disclose our potential margins concerning these loans, but we know they are low. Banks are better off investing their money elsewhere" Nassib Ghobril said.
It should be noted that the interest generated by the banks on these loans, including the BDL grant, has in fact increased from 9.5 to 10.5% in one year, while the Beirut Reference Rate in Lebanese Pounds - which measures the average interest rate offered to depositors - increased by 1.2 percentage points over the same period.
Read more : Charbel Nahas : Lebanon is in a pre-crisis phase
The issue of interest rates became more important after the Central bank changed its subsidy mechanism last year. Since then, the banks have to finance the loans using their own liquidity and are reimbursed for the amount of the subsidy every three months. Previously, the Central Bank advanced all the funds.
But the most daunting prospect for banks is the obligation introduced in the new circular which compels them to convert dollars into Lebanese pounds before being able to lend them at reduced rates. "The objective of the Central Bank is to preserve its foreign exchange reserves, given that loans in Lebanese Pound[s], in real estate in particular, finance the construction sector and therefore the import of raw materials, [which are costs that are] denominated in dollars. The BDL prefers banks to use their dollars rather than the Central Bank using its own stock," said a banker who asked not to be named.
Under these conditions, only a few banks would be tempted to participate in the plan, especially those who have among their customers troubled real-estate developers that they have an interest in supporting, particularly since the circular does not impose any quotas. "First come, first served," said Nassib Ghobril.
Banque de l'habitat seeks alternatives
By requiring banks to convert dollars into Lebanese pounds and to deposit the money at the BDL, Circular 511 is in fact excluding the Banque de l'Habitat.
"The Banque de l'Habitat is a specialized bank that does not have dollar deposits," says CEO Joseph Sassine, "thus, unfortunately, it cannot benefit from the new package."
The institution was forced to increase its interest rates from 3.75% in 2018 to 5.5% this year, with the total amount of loans granted monthly only reaching an average of LBP 1.5 billion, which is "a negligible amount given the level of demand on the market," said Joseph Sassine, who asserted that "[the] priority is for loans worth less than 300 million pounds. At this rate, the Banque de l'Habitat will only grant LBP 18 billion in loans this year".
Without funds from BDL, the Bank de l'Habitat would have no choice but to return to its traditional way of operating, which consists of borrowing from local or regional lenders, at favorable conditions. "We are negotiating to obtain a favorable rate loan from an Arab economic fund," says Joseph Sassine.