As the financial crisis worsens, the land market is booming in the capital. According to the real estate consultancy Ramco, some 50 parcels of land have been sold in Beirut in recent months.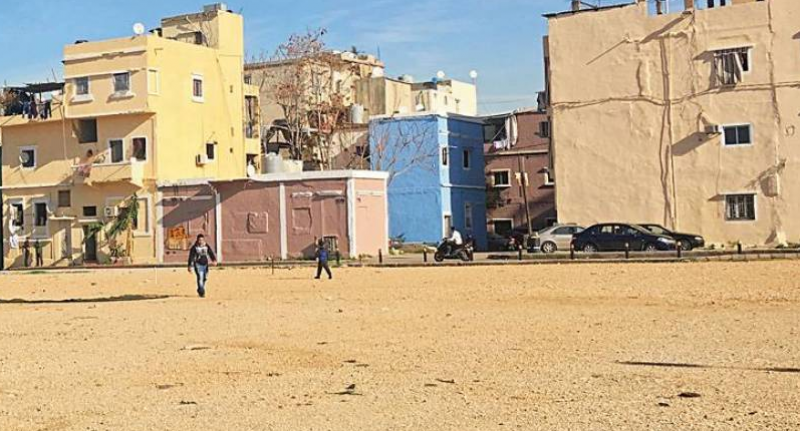 Despite strong demand since the beginning of the crisis in November 2019, the land market in Beirut remained sluggish until February 2020. "The majority of the lands put up for sale were worth between $5 million and $10 million each, while most clients were looking to invest between $1 million and $2 million. That is why we sold several lots on the outskirts of Beirut," said Walid Eido, a real estate agent, who had notably made sales at Mar Takla.
In the capital, however, the number of land transactions was initially limited, with the exception of a few plots sold for less than $5 million. "In December, we sold a small parcel of land next to Hamra for just over $4 million," said one agent who requested anonymity. "The transaction was concluded in a few days. It was the cheapest land in our catalogue. We made two visits. The buyer had to make his decision very quickly, because the seller had found other potential customers."
Once the small lots were sold, the market entered a downturn, with buyers reluctant to go for properties above $10 million and $15 million.
But from February 2020, things accelerated and several sales were finalized. According to the real estate consultancy Ramco, about 50 lots of land have been sold since November 2019 in Beirut, for a total amount estimated at about $600 million, of which nearly $100 million worth of transaction were concluded in the first week of June.
The majority of land impacts* from sales ranged from $1,200 to $1,600 per square meter, with peaks of $1,800 to $2,000 per square meter in Ras Beirut. The Lebanese Company for the Development and Reconstruction of Beirut Central District, Solidere, has sold several plots in the city center.
The average transaction was $20 million with peaks at more than $50 million. Sales were mainly in Saifi Village and reclaimed areas in Normandy, which is a considerable land reserve of more than 73 hectares. The attractiveness of the city center was strong, encouraged by the lower prices applied by Solidere.
As a result, land impacts decreased from $3,000 to $4,000 in 2014 to about $1,500 and $1,600 per sellable square meter before negotiation. Outside the city center, a sale reached $28 million in Achrafieh. It was concluded in early June. Among the largest acquisitions, parcels of land in Raouché, Sodeco and Mar Mikhael were sold for $17 million to $19 million per lot.
Buyers.. not in the business Investors have mainly focused on high-end neighborhoods with resale potential. Although not real estate development professionals, they were sensitive to the reputation of the neighborhoods. Apart from a sale along Salim Salam Boulevard, buyers did not rush to the so-called "popular" neighborhoods.
"Buyers are not in the business. They are only interested in the neighborhoods they know. They are willing to overpay for a attractive location in a neighborhood that has potential. In contrast, they are more reluctant to invest in a neighborhood that is not listed, even if the price is good. These investors are also boycotting opportunities with former tenants. They do not understand that they could do, despite everything, good business," said Zaher Boustany, managing director of the real estate agency At Home in Beirut.
Thus, a dozen lots were sold in Ras Beirut. Five sales were made in Mar Mikhael and Verdun/UNESCO, and four lots changed hands along Sadat Street in Hamra for a total of about $48 million. Some sales above $15 million materialized within days, while the lots had been on the market for several years.
"The big names in real estate development have hardly bought any land. The buyers are mostly Lebanese from the diaspora," Eido said. The increase in sales has gradually affected land prices. "The first buyers, from December to January, made good deals. Whoever bought at a land impact of $1,500 could resell their land at an impact of $2,000, an increase of more than 30% in a few months," Boustany said.
Paying Abroad Since April, the number of good parcels of land on the market has become increasingly limited. Availability being scarce, prices are under pressure. "There is a shortage of land for sale in Beirut. Landowners are financially sound and do not want to sell. If a client wants to invest $5 million, I now offer him options outside Beirut where availability is easier within his budget," said Eido. With the deterioration of the country's financial situation, a new constraint has emerged.
Sellers are asking to be paid in part abroad. The percentage required outside Lebanon most often varies between 10 and 20%, but some owners sometimes demand that 50% of the amount be paid into an account abroad. Without this, many sellers refuse to give up their property. But if buyers bring their bank check with a payment in dollars outside the country, they expect a substantial discount in return.
A sale in Furn el-Hayek was thus concluded with part of the payment made abroad, enabling the buyer to acquire a good lot of land of about 900 square meters at a land impact of about $1,300 per square meter, almost 40% below its fair value.
"For several weeks now, there have been two prices on the market: a price in Lebanese dollars and a price in dollars abroad. The second is almost double the first. For example, some sellers who want to be paid abroad are willing to lower their prices by 50-60%," Boustany said.
* The land impact is the value of the lot divided by the number of sellable square meters.
This article was originally published in French.